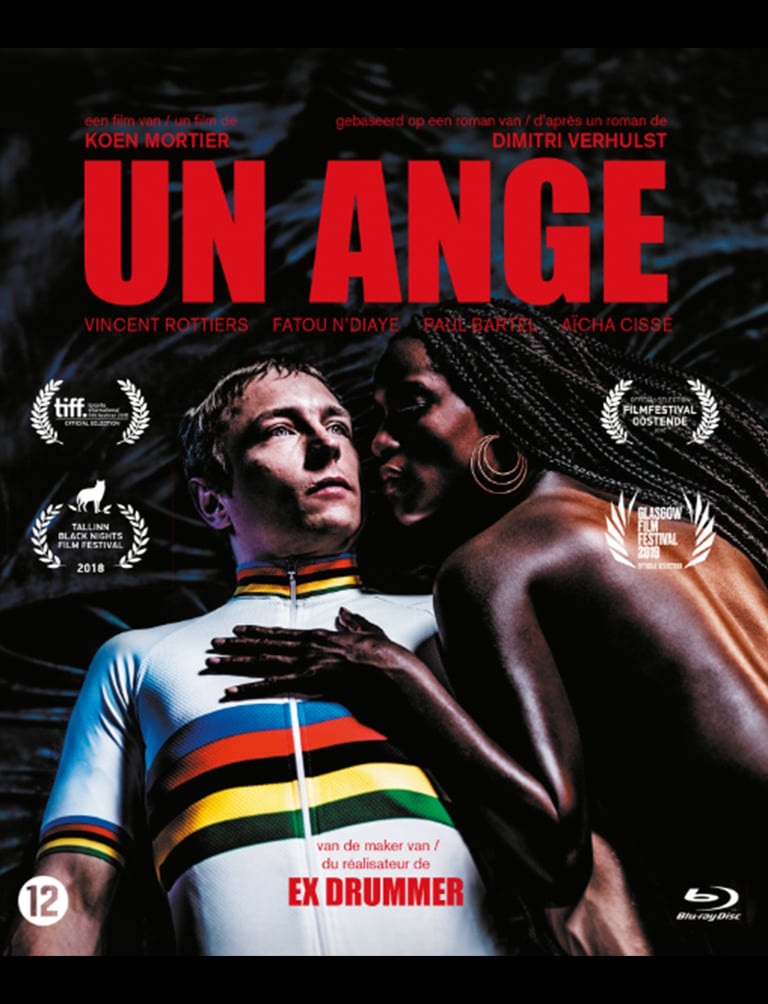 'Un Ange' portrays the last 24 hours of the life of a sportsman, Thierry. During his holidays in Senegal, he meets Fay, a prostitute and it's love at first sight. In each other they find dignity and hope to free themselves from their troublesome situations. But more important than understanding and self-reflection, they mostly find love again. Until Thierry, under the influence, suddenly starts behaving strangely. Fay leaves but then hears the news that Thierry has passed away. She is arrested and locked up despite her innocence. To move on, she has to go back to the place where it all began.
The film is based on the acclaimed novel 'Monologue of Someone Accustomed to Talking to Herself' by Dimitri Verhulst ('The Misfortunates').
Koen Mortier wants to portray the worlds, dreams and fears of both the cyclist and the prostitute. In a way, they have similar lives: both having to give the best of themselves and their bodies to delight fans or customers.